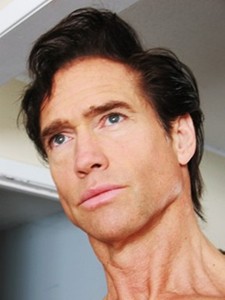 Erik Sanborn
, Founder/Artistic Director of the Metropolitan Ballet Company. Mr. Sanborn (Born in 1964), a native of Minnesota, founded the Metropolitan Ballet and committed the past 12 years of his 40 year career in the fine arts producing, choreographing and staging high impact ballet works ranging from the historically significant classic to the avant-garde. The Metropolitan Ballet has reached thousands of patrons in sold-out houses under his directorship with a vast selection of works featuring international ballet stars from every corner of the globe. His choreographic style has been noted as "timeless and seamless" and his productions "magical", "exciting", and "stellar".
Mr. Sanborn has performed the principal role in numerous productions including Romeo in the iconic masterpiece by Sir Kenneth MacMillan (Romeo and Juliet) and most ballets in the classical repertoire including Swan Lake, Sleeping Beauty, Giselle, Don Quixote, The Nutcracker, RODEO, Cinderella and the male lead in CAAM Butterfly Lovers choreographed by world renown Chinese Choreographer, Shen Pei. Other roles include the Nutcracker Prince, Arabian Prince, Snow Cavalier, Blue Bird Pas de Deux.
Mr Sanborn has staged, produced and directed numerous large productions at large venues including The State, Pantages, O'Shaughnessy, Mayo Civic Center, Hopkins Auditorium, Ted Mann Concert Hall and NORTHRUP during his directorship. Full length productions include Romeo & Juliet, Don Quixote, Swan Lake, Giselle, Sleeping Beauty, Alberto Alonso's CARMEN Suite, Nutcracker, Dracula, AMADEUS, Ballets Russes Festival, A Midsummer's Night's Dream, Agnes DeMille's RODEO, and two Classic Ballet Gala events that included the master works; The Dying Swan, Afternoon of a Faun, The Fairy Dolls, Polovtsian Dances, Le Spectre de la Rose, Les Sylphides and others. His accomplishments also include choreographing and re-staging several works including Don Quixote, Romeo & Juliet, Swan Lake, Sleeping Beauty, Giselle, AMADEUS, several Nutcracker productions, Paloma and Dracula, Mr. Sanborn is also an accomplished pianist and composer. In 2011 Sanborn composed an new full-length ballet score for DRACULA that he later staged and choreographed. The new work became a sold-out success.
His careers in dance, theater and music have spanned most of his life and have taken him through 25 countries in Europe, South America, Africa and the Middle East. Film experiences include principal and feature roles in works with B.B.D.O., Digital Video Works, an ABC Movie with Kate Jackson, Northwest Tele-productions, Goib-Hamburg Germany and Anheuser Busch. Erik was a celebrity guest of the Special Olympics event with Tommy DePaolo and Tippy Hedgrin and has been the subject of interviews with numerous programs including NBC Television, PM Magazine and Twin Cities Live. While living in Europe he worked with Talents International Krystel Flath Agency for clients such as OTTO Versand, Neckermann Versand and Vitamin-Genus. Print works include GQ Magazine, Esquire, and Seventeen Magazine. Theater experience principal roles in "Fannys Funny Farm" the "Braxton Theater" and the Chimera Theater, Collings Fine Arts, the North-East Play House. Commercial work with Carmichael Lynch, Young Rubicam and Saffer-Cravit are other credits to his career.