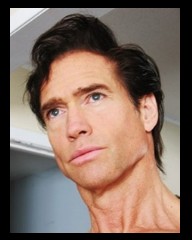 Erik Sanborn
, Founder/Artistic Director of the Metropolitan Ballet Company. Mr. Sanborn, a native of Minnesota, founded the Metropolitan Ballet and committed the past 12 years of his 40 year career in the fine arts producing, choreographing and staging high impact ballet works ranging from the historically significant classic to the avant-garde. The Metropolitan Ballet has reached thousands of patrons in sold-out houses under his directorship with a vast selection of works featuring international ballet stars from every corner of the globe. His choreographic style has been noted as "timeless and seamless" and his productions "magical", "exciting", and "stellar".
Mr. Sanborn has performed the principal role in numerous productions including Romeo in the iconic masterpiece by Sir Kenneth MacMillan (Romeo and Juliet) and most ballets in the classical repertoire including Swan Lake, Sleeping Beauty, Giselle, Don Quixote, The Nutcracker, RODEO, Cinderella and the male lead in CAAM Butterfly Lovers choreographed by world renown Chinese Choreographer, Shen Pei. Other roles include the Nutcracker Prince, Arabian Prince, Snow Cavalier, Blue Bird Pas de Deux.
Mr Sanborn has staged, produced and directed numerous large productions at large venues including The State, Pantages, O'Shaughnessy, Mayo Civic Center, Hopkins Auditorium, Ted Mann Concert Hall and NORTHRUP during his directorship. Full length productions include Romeo & Juliet, Don Quixote, Swan Lake, Giselle, Sleeping Beauty, Alberto Alonso's CARMEN Suite, Nutcracker, Dracula, AMADEUS, Ballets Russes Festival, A Midsummer's Night's Dream, Agnes DeMille's RODEO, and two Classic Ballet Gala events that included the master works; The Dying Swan, Afternoon of a Faun, The Fairy Dolls, Polovtsian Dances, Le Spectre de la Rose, Les Sylphides and others. His accomplishments also include choreographing and re-staging several works including Don Quixote, Romeo & Juliet, Swan Lake, Sleeping Beauty, Giselle, AMADEUS, several Nutcracker productions, Paloma and Dracula, Mr. Sanborn is also an accomplished pianist and composer. In 2011 Sanborn composed an new full-length ballet score for DRACULA that he later staged and choreographed. The new work became a sold-out success.
His careers in dance, theater and music have spanned most of his life and have taken him through 25 countries in Europe, South America, Africa and the Middle East. Film experiences include principal and feature roles in works with B.B.D.O., Digital Video Works, an ABC Movie with Kate Jackson, Northwest Tele-productions, Goib-Hamburg Germany and Anheuser Busch. Erik was a celebrity guest of the Special Olympics event with Tommy DePaolo and Tippy Hedgrin and has been the subject of interviews with numerous programs including NBC Television, PM Magazine and Twin Cities Live. While living in Europe he worked with Talents International Krystel Flath Agency for clients such as OTTO Versand, Neckermann Versand and Vitamin-Genus. Print works include GQ Magazine, Esquire, and Seventeen Magazine. Theater experience principal roles in "Fannys Funny Farm" the "Braxton Theater" and the Chimera Theater, Collings Fine Arts, the North-East Play House. Commercial work with Carmichael Lynch, Young Rubicam and Saffer-Cravit are other credits to his career.
Resident Guest Artist / Ballet Mistress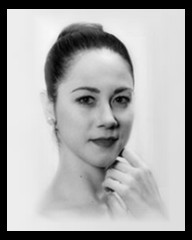 Aynsley Inglis,
toured with Universal Ballet for two seasons in cities such as Taipei, Tokyo, Seoul, Busan, Yeosul, Muscat, Johannesburg, Moscow, Vancouver, and San Francisco. In August 2013, Aynsley received the Bronze Medal at the 2013 Seoul International Dance Competition. In addition to competing in the 2010 Jackson International Competition, Aynsley received Pointe magazine's Editor's Choice Award, the Ye Cheon Miji award in 2011, 1st Place Classical and 1st Place Contemporary in the Senior Division-Youth American Grand Prix regionals in 2006, the Bronze medal at the USA Russian Pointe Competition and the National Foundation for the Advancement in the Arts 2005 Merit Award for Ballet both in 2005.
Aynsley began her training with Pasha Kambalov, Lev Assouliak, and Victor Plotnikov at the School of First State Ballet in her hometown of Wilmington, Delaware. At 14, Aynsley moved to Washington, D.C. to continue her training at the Kirov Academy of Ballet with Angelina Armeiskaya, Jacqueline Akhmedova, Ludmila Markovina, Vladimir Djouloukhadze, and Anatoli Kucheruk. Aynsley is coached in New York City by Valentina Kozlova, former principal dancer with New York City Ballet and Bolshoi Ballet. Aynsley enjoys guesting with schools, festivals and galas and working on new works with choreographers such as Christopher Caines, Margo Sappington and Victor Plotnikov..
Ballet Mistress / Director's Assistant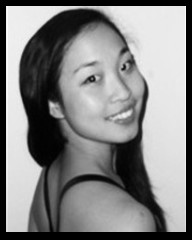 Haruna Asanuma
started her first classical ballet class at the Omaha Academy of Ballet in Omaha, Nebraska, where she trained for four years. She also danced in the Omaha Project for two years run by former ABT dancers, Jon Fagan and Sara Mau, where she danced original works by Jon Fagan, Michelle Garrity, and Sara Mau. ​ At the age of 18, she took her first steps into the world of Contemporary Dance at the University of Nebraska at Lincoln. Some of her performances there include, Round Dance, by guest artist Jan Van Dyke, Crossed Purposes, by Susan Levine in collaboration with the Lincoln Symphony Orchestra, The Personals, by guest artist Jeff Curtis​, Trials and Errors by Sarah Brown, among many others. She performed at the regional dance conference, American College Dance Festival Association 2009. She also toured to various venues in New Hampshire and Vermont with the UNL Dance Ensemble.
She took part in American Dance Festival in the summer of 2010, where she participated in a six weeks intensive dance program, where she trained under Jimena Paz and Mark Haim in contemporary dance, as well as African Dance Theatre, under Sherone Price. ​​
In 2010-2011, she studied abroad for one year in London to study at Laban Conservatoire of Contemporary Dance, where she studied under Sonia Rafferty, Jamie DryBourgh, Emma Redding, Glenn Wilkinson, Julia Gleich, and Hagit Yakira, where she trained in Release, Limon, and Cunningham techniques, as well as classical ballet and contemporary jazz. At Laban, she performed a work by Gary Lambert, titled Movement for Boxes, 7 Minutes with Marcel, Broken Hard Drive, Human Slinky. In April of 2012, she worked with choreographer Marianna Batelli and performed in the Prospettiva Danza Teatro Competition in Padova, Italy.
Haruna studied for one year at the Scottish School of Contemporary Dance, where she worked with guest choreographer Tom Pritchard and others and toured with the SSCD graduate company. She recently received her BA (Hons) Dance Completion Award.
School Director / Ballet Instructor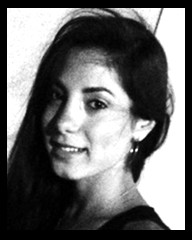 Maylu Pena
Born in Caracas, Venezuela, Maylu started her ballet training at Teatro Teresa Carreno School in Caracas and graduated from the Escuela Nacional de Danza in 2010 after completing the 8 years of Vaganova training earning a Diploma in Classical Ballet with a minor in Contemporary dance. She received additional training from Ruta Butviliene and Nina Novak, prima ballerina of the Ballet Russe de Monte Carlo. Maylu also received training from Alicia Alonso while attending to two ballet intensive programs at the Cuban National Ballet School. Maylu danced in Caracas until she moved to the United States in 2011 where she trained with the prima Ballerina from the Bolshoi Theater, Tatiana Berenova, while being a member and ballet instructor of the Metropolitan Ballet in the Twin Cities. Maylu has also danced with Continental Ballet and the Cities Classical Dance Ensemble and is currently studying nutrition at the University of Minnesota. Maylu has danced and trained with Metropolitan Ballet since 2009.
Professional Dancer / Yoga Instructor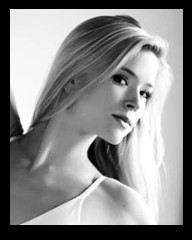 Chloe Freytag
a native of Minnesota, trained in classical ballet most of her life. At the age of 15 years she became a trainee with Ballet Arizona. Ms. Freytag later became an apprentice with Miami City Ballet under the artistic direction of the world renowned Edward Villella. She spent four years performing with Miami City Ballet and toured internationally with the company. Ms. Freytag is also a certified and registered yoga instructor under the Yoga Alliance. Her goals as a yoga instructor include bringing health, balance and peace into the lives of her students. It is her believe that Yoga positively transforms personal health and well-being and she aims to enable her students to experience the optimism and inspiration the practice of Yoga brings.
Professional Dancer / Ballet Instructor
Sophie Norris
Professional Dancer / Ballet Instructor
Jessica Fuller